By Christina Gomez, Digital Director
Well, it looks like we've made a bit of an impression. The Chairman of the Republican Party of Texas sent a four page fundraising solicitation to his supporters with one agenda — to stop Battleground Texas.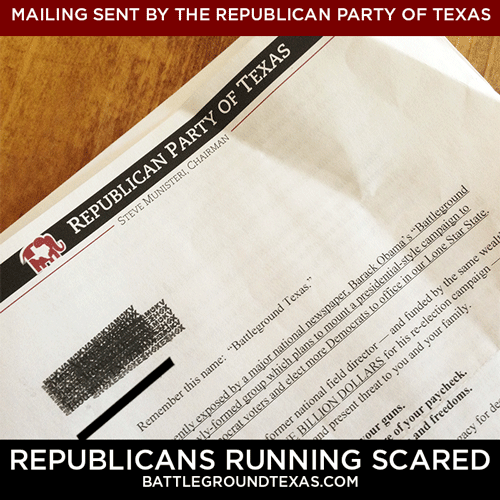 I've been around Texas politics for a long time, but I have never seen desperation like this.
So let's keep up the fight. In the next few months, we are going to roll out our team of organizers and trained volunteers. Coupled with a data-driven digital program our team of organizers, activists and trainers will be in every corner of the State.

Help us cover the state of Texas with organizers by donating $10, $25 or what you can today.